AKG Thermal Systems now offers off the shelf Engine Cooling Packages for Tier 4 and Tier 3 Engines.
The AEL Engine Line program consists of 7 Tier 4 Engine cooling packages and 7 Tier 3 Engine cooling packages ranging from 30 HP to 700 HP Engine Horse Power rating.
All AEL Engine Line models have optional Oil cooler available.
AEL Engine Line Fan Drive options include Direct Fan, Hydraulic Fan, and Clutch Fan Drive.
Optional Surge Tank, Rock Guard, and Mounting Base available.
Each AEL Engine Line cooling package is cost efficient, pre-engineered and fully designed.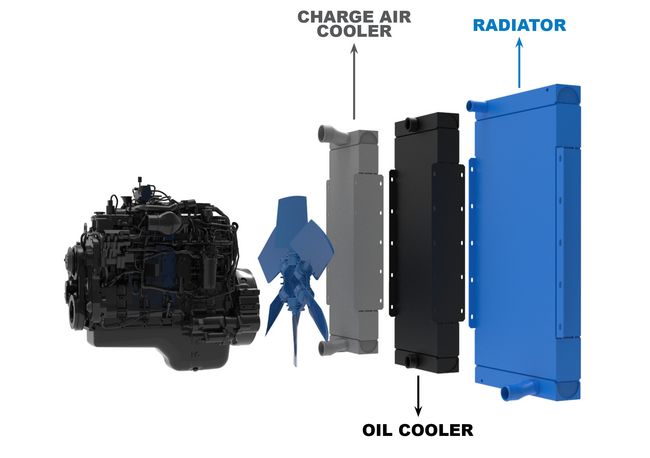 AKG Engine Line (AEL)

An engine cooling series covering all engine manufacturers. Provides jacket water and charge air cooling for engines from 70hp to 1000hp in output power.

24-hour model/quote

Engine-Driven and hydraulic fan drives available

Oil cooler options available

Guard, surge tank, mounting base flexibility

For mobile applications that utilize the airflow from an engine driven fan. Applications include equipment in construction, mining, oil & gas, agriculture, on and off-highway, material handling and more.

Rugged aluminum bar and plate construction
10 standard models to choose from
Highly efficient and low fouling design
Internal pressure bypass option